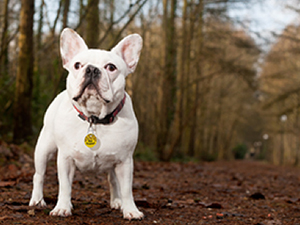 Electropolishing Unleashes the Shine on a Pet Tag Connectors
Doug Danforth had just retired from a career in banking and was thinking about what to do next. His dogs, it turned out, had the answer.
"People often get ideas in the context of their everyday lives," says Danforth. "My day-to-day life involved changing the tags on my three dogs, and I dreaded it."
With three dogs in his life, Danforth knew first-hand the shortcomings of the small metal rings used to attach tags to pet collars. The ring was an awkward, nail-breaking design that Danforth says hadn't been improved upon since it was introduced in the 1800s. "No one likes them," he says.