Able Electropolishing Adds Capacity at its Chicago HQ
On May 14th, 2018, Able Electropolishing broke ground on an expansion of our processing production facility. The construction project, expected to be completed in August of 2018, will effectively increase production capacity to Able Electropolishing's current facility.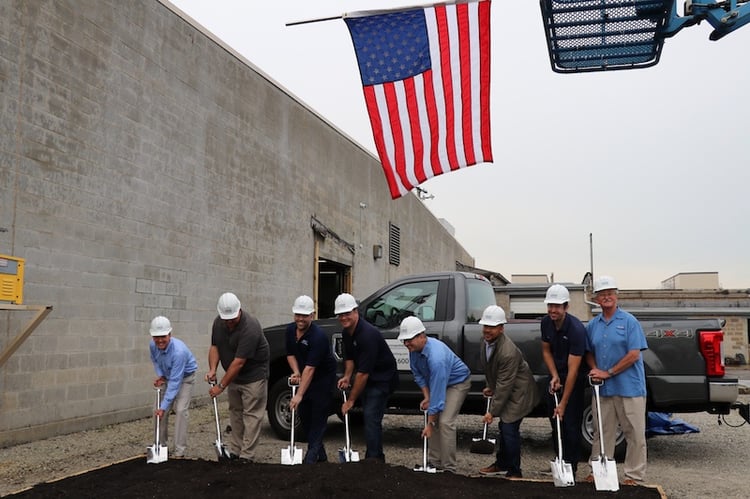 The expansion is a response to increased customer demand. "The new space will enable our company to continue to provide the timely service that Able has consistently provided since its beginning," explains Scott Potter, VP of Sales. A pioneer in the field since 1954, Able is committed to improving its technology and process to deliver high quality results from batch to batch and part to part.
Thousands of companies worldwide rely on Able technology for metal parts finishing, including electropolishing, passivation and more. With capabilities to process a wide variety of parts, including large parts and fragile, complex parts, Able has become the preferred metal finishing company for OEMs and metalworking shops across the world.
Thanks to its ability to finish nearly any alloy, including rare alloys, Able Electropolishing works with a variety of industries including aerospace, medical, food and beverage, automotive, electronics, consumer goods and more.
Contact us today to learn more about Able's metal finishing capabilities.