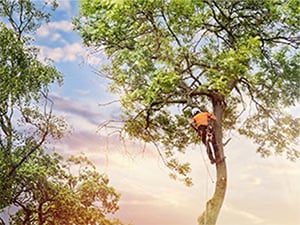 When a marine and rescue hardware manufacturer started developing parts for rescue harnesses in 2018, they knew they needed to find a metal finishing partner with uncompromising standards and no tolerance for error: lives, literally, hang on the line.
Used by firefighters, rescue workers and arborists in critical and life-saving situations, the finished devices are subjected to heavy stress and challenging outdoor environments. They bear the weight and responsibility of human lives.
Not many metal finishing companies were up to the challenge.
Able to the Rescue
The manufacturer searched for a partner who had the capacity and expertise to finish the stainless steel and aluminum parts with precise and consistent results. This was no small task as the finishing requirements came with an exacting checklist:
They found their ideal fit with Able – who checked all their boxes and more. For five years Able has electropolished the parts while also managing an end-to-end process that includes two additional metal treatments before the parts are brought back to Able for electropolishing, final inspection and shipment back to the manufacturer. By taking advantage of Able's Trusted Supplier Network, the manufacturer no longer has to manage the process of shipping the parts back and forth to multiple vendors for the additional treatments.
Able manages every step for a frictionless process that leaves the manufacturer with one invoice and one point of contact.
Case Study: Able Helps to Bring Mission-Critical Rescue Devices to Market
Read our case study to learn how electropolishing works to leave the parts smooth, shiny and corrosion resistant, while the Able Trusted Supplier Network leaves the manufacturer with more time and fewer supply chain headaches.

To learn more about our solutions for your mission critical parts, reach out to the Able team or schedule a technical review session to explore the benefits of electropolishing for your mission critical parts. When you partner with Able, you get industry leading expertise and services that save time, money and aggravation. Along with expertly finished parts.