From unexpected costs to regulatory compliance and safety hazards, in-house electropolishing can pose significant challenges and risks.
As a pioneer of the process with seven decades of experience, the Able Electropolishing team is frequently asked for help by companies seeking to set up an electropolishing line in-house.
It can be tempting for high-volume manufacturers who want to reduce their costs or shipping time to consider tackling electropolishing on their own.
Often however, we find that when companies are considering such a move, there is a tendency to put too much weight on factors like lead time and shipping costs while failing to recognize the full spectrum of costs and logistical difficulties involved in in-house electropolishing.
Aside from the skill and experience required for reliable results, there are risks and unanticipated expenses that are easily overlooked. Here is an overview.
In-House Electropolishing – Total Cost of Ownership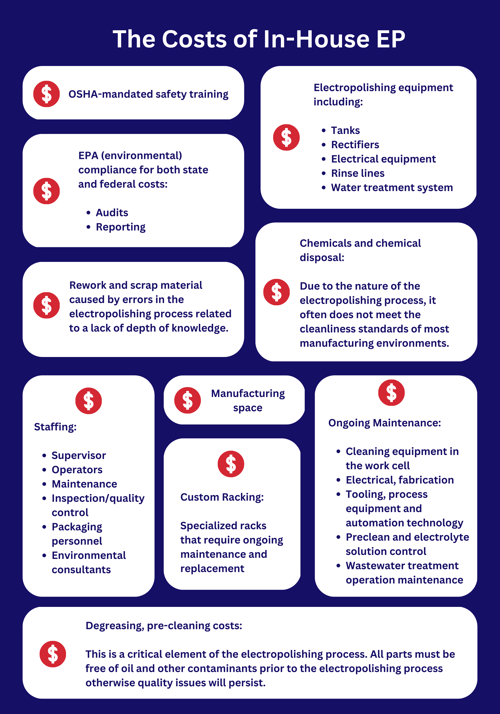 Risks & Drawbacks of In-hOuse Electropolishing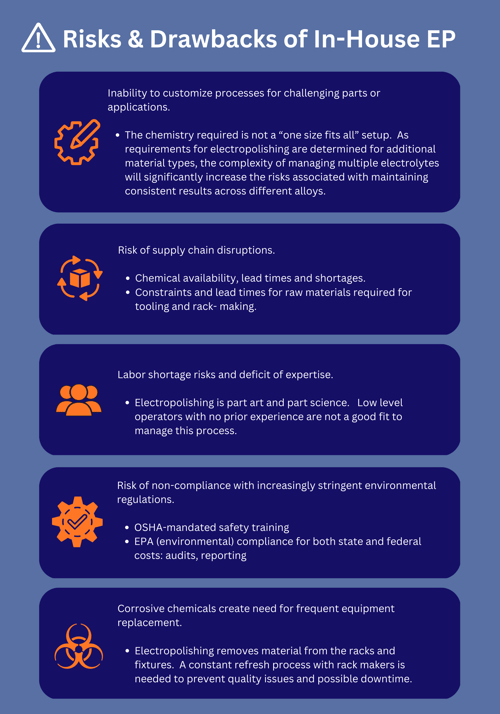 Benefits of Outsourcing Electropolishing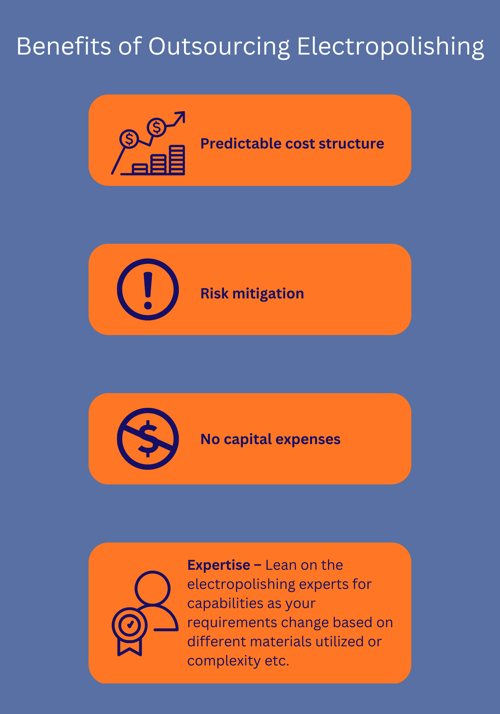 A Trusted Partner in Electropolishing
When it comes to in-house electropolishing efforts, we've seen it all. And we believe that outsourcing this process, in almost all cases, is something you should consider. Our hope is that by providing the information above, you will go into your next electropolishing venture with your eyes wide open and consider the complexity, costs, and risks associated with establishing your in-house electropolishing lines.
If you're considering outsourcing electropolishing for your metal parts manufacturing, reach out to Able for more information or request instructions on how to submit a sample for free electropolishing to evaluate our process.