Learn about Electropolishing at Fastener Expo 2023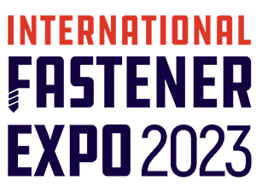 Join Able Electropolishing at the renowned International Fastener Expo from October 9-11, where the world of fasteners is at your fingertips.
Get ready to explore an expo floor brimming with innovation and new discoveries, showcasing the latest in fastener technologies and solutions.
Where & When
Expo Dates: October 9-11, 2023 – Note: The expo floor will be open starting on October 10
Location: Mandalay Bay, Halls E & F, Las Vegas
Booth: #1958
Discover the Power of Electropolishing
Stop by booth #1958 to learn how electropolishing eliminates fastener micro cracks, burrs and galling with microscopic precision, which enhances the durability, corrosion resistance (30x more than passivation alone) and part life. The result: fasteners that not only boast an aesthetically pleasing shine but also perform exceptionally well in the most demanding conditions.
Electropolishing provides critical improvements for applications ranging from titanium screws to stainless steel (200, 300 and 400 series) bolts and other fasteners used in transportation, waterworks, steel-fabricated buildings, and more.
Case study: birmingham fastener
Due to manufacturing techniques that combine forging and shot blasting, Birmingham metal fasteners were left with discoloration, surface defects, and contamination that impact durability and corrosion resistance.
For the last ten years, Able has used electropolishing to remove a microscopically precise layer of surface material on these parts that eliminates surface defects, provides a superior finish, and improves fit and function.
"We used to use passivation, but it was just a dull finish that didn't look very good. I don't know who found Able for us to try the electropolishing route, but it's a night and day difference," says Birmingham's quality manager.
Whitepaper: Electropolishing for fasteners
Dive deeper into the world of electropolishing with our informative whitepaper: Electropolishing for Improved Fit, Function and Appearance of Metal Fasteners. Learn about the advantages of electropolishing – including 30x more corrosion resistance than passivation alone – and see the transformative process with before and after pictures.
Download the electropolishing fastener whitepaper
Elevate fastener performance with electropolishing
Join Able Electropolishing at the International Fastener Expo and discover the transformative power of electropolishing and enhance the form, fit and function of your fasteners. To set up an appointment, reach out to sales@ableelectropolishing.com
See you at booth #1958 at Mandalay Bay, Las Vegas!