7 Mind-Bending Facts about Able Electropolishing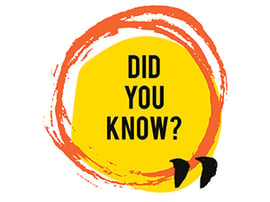 At Able, decades of collaboration with clients who push the edges of what is possible in medicine, space exploration – even the structure of space and time – have left us with an astonishing record of projects for some pretty astonishing clients.
We work out of a state-of-the-art facility in Chicago, but the parts we finish for our clients go to work in every setting you can imagine. We have even electropolished parts for use in outer space.
Here are a few other fun facts you may not have known:

Our electropolished parts can be found in outer space, inner space and the space inside the human body. That includes rocket parts, weather satellites, marine products and a wide array of medical implants.

Last year, we processed more than 64 million parts. With an average size of about 4 inches, a line of those parts would stretch from Chicago to Paris.




The chemical baths used in our electropolishing process share an ingredient with the world's best-selling soft drink. Like Coca-Cola, however, we don't share all of the ingredients in our highly customized chemical baths. But we can share this one: It's food-grade phosphoric acid.

Electropolishing enables the removal of a microscopically precise layer of surface material smaller than the width of a human hair. A human hair is 1/4000th of an inch. Our process can remove material up to 1/10,000th of an inch.

We have electropolished parts that play a role in solving the deepest mysteries of the universe. In 2008, we developed a process for electropolishing a component for the International Linear Collider and have worked on particle accelerator and other time-warping projects for national laboratories across three states.

Our workforce includes 14 robots, including one with the ability to move parts that weigh up to 1,000 pounds. "Megatron" and "Bumblebee," for example, are such an important part of the team that we named them.

Our founder was a self-taught chemist who did chemistry experiments in his barn on a Wisconsin farm. True story: Zen Pokvitis was on the leading edge of many WWII-era breakthroughs in science and chemistry and after his discharge from the U.S. Army, went to work applying his knowledge to production applications for electropolishing.
Learn What Electropolishing Can Do for Your Critical Metal Parts
At Able Electropolishing, we are committed to providing the highest-quality finish for your metal parts whether you are working to solve the mysteries of the universe or trying to obtain a defect-free surface finish for the most durable, reliable and cost-effective metal parts for your products.
Contact us to learn more.